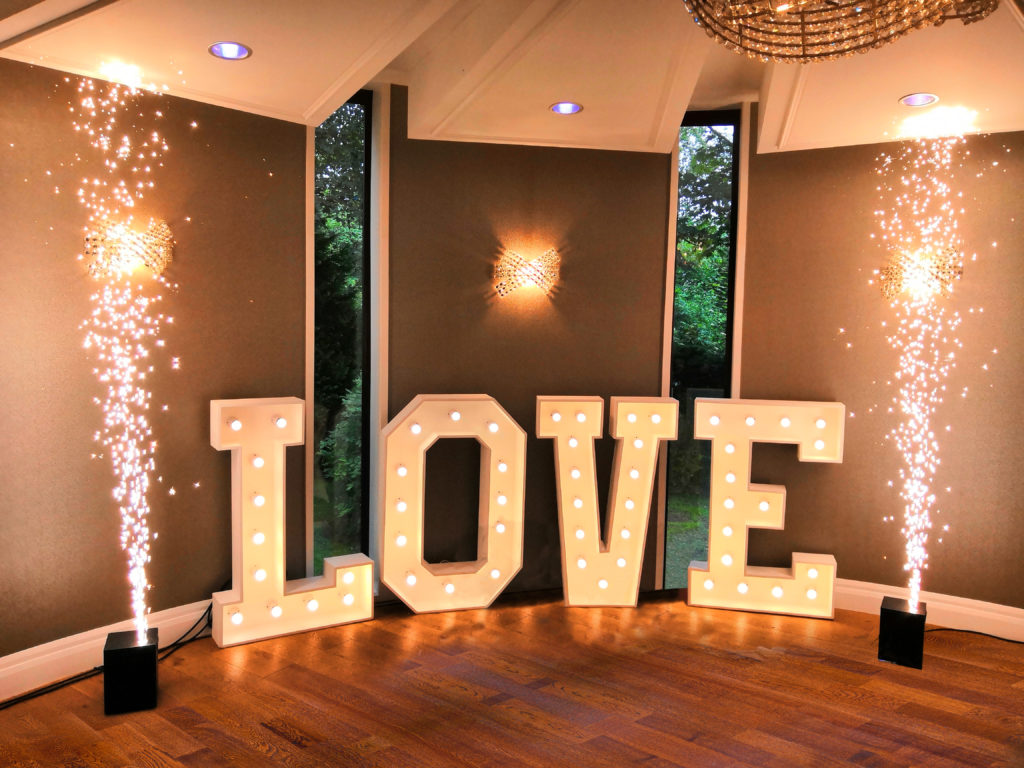 Brand new for 2019 are our Spark Fountains. Imagine a fountain of sparks shooting high into the air chosen points during your event or celebration such as: –
During the first dance at your wedding.
During the bridal march or as you walk back up the isle after you are married.
At the finale of a bands set during a live event.
During 'walk on' music for introductions of competitors at sporting events or any kind of grand entrance.
As a special effect for any kind of stage or theatre production.
Utilising new technology the spark fountains produce a 'cold spark' that is safe in virtually any environment both indoors and out. The fountains come with a trained operator who will deliver, set-up, activate the sparks at pre-planned points through your show, event or celebration.
Not only do the sparks look great as a stand alone effect they can be combined with our Confetti Cannons Special event lighting Dancefloors and Snow Machines to really enhance the special effects we can create. The Sparkle effect will make your first dance or presentation photos look amazing!