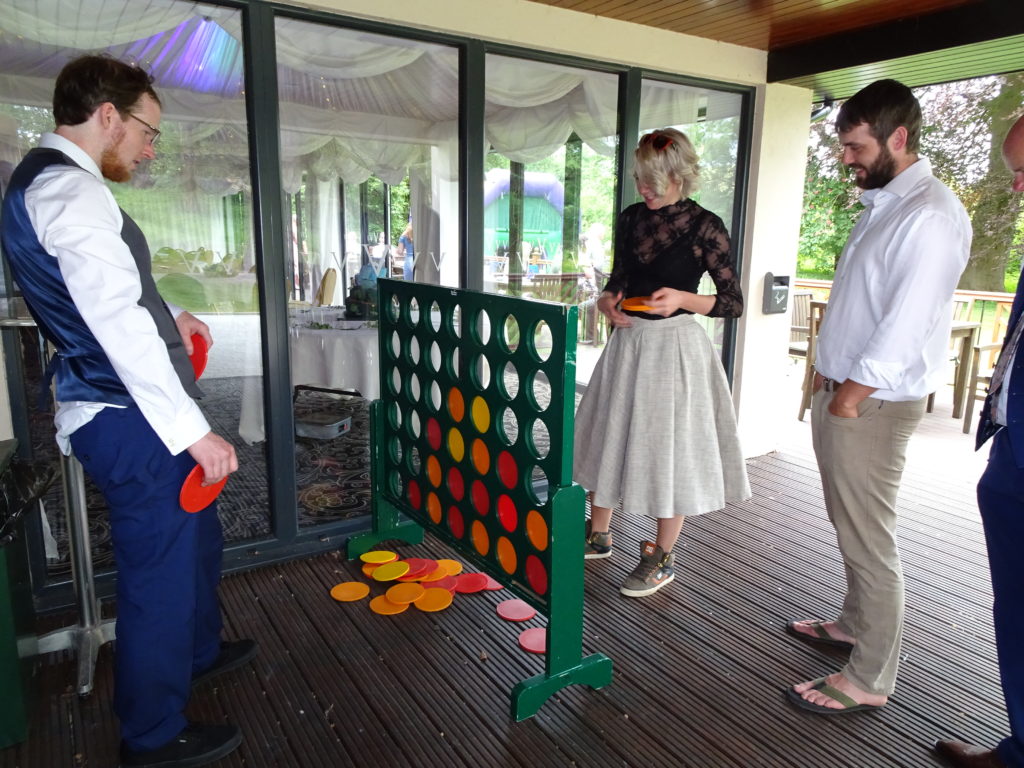 Gardens games are great fun for all ages at weddings, celebrations, parties, outdoor events, summer fayres, etc. They can be used indoors or out and are a great way to keep guests entertained.
Giant Garden Games are a great idea if you are looking to give your guests something to do during the quieter times on your wedding day such as during the photos, keep the children entertained, fun at an outdoor event, or summer fayre. Versatile they can be used for almost any occasion.
The Games included are: –
Giant Connect 4
Giant Jenga
Sack Racing
Hula Hoops
Skittles
Quoits
Stocks
Available to hire with or without the garden games are stocks. Again these are great fun for any wedding, celebration or outdoor event. Having a medieval themed event the stocks are a perfect option. Not only are they great fun they provide a fantastic opportunity for fun pics as well.
Included in the stocks package are:-
Stocks, medieval & fun crime signs to hang, Soft 'squishy' fruits to throw at the criminals.